Listen as Nazca Fontes, surrogacy expert and founder of ConceiveAbilities Egg Donor and Surrogacy Agency talks all things surrogacy. From what drives women to become surrogate mothers to intended parents' emotional journeys including infertility to industry experts weighing in on important topics you need to know about, listen as we explore modern family building through surrogacy.
Episodes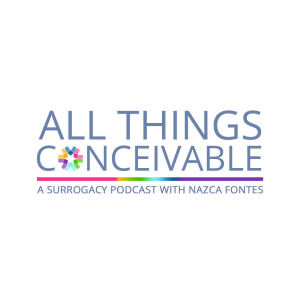 Wednesday Apr 27, 2022
Wednesday Apr 27, 2022
In honor of ConceiveAbilities 25th anniversary and National Infertility Awareness Week, New York Reproductive Endocrinologist Dr. Joshua Stewart talks infertility, the future of third party reproduction and shares his own surrogacy journey.
Learn more about surrogacy at ConceiveAbilities